Real Ride Feel
Zwift Hub's smart resistance realistically matches the gradient of the virtual road. You'll glide down hills and feel every ascent.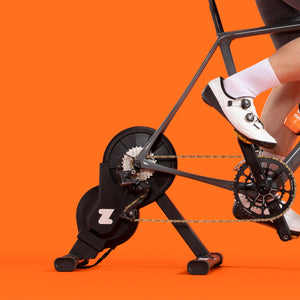 Power Meter
The heart of Zwift Hub smart trainer is its power meter, which accurately measures your pedal power output in watts. Knowing your power makes training more effective when paired with Zwift workouts and training plans.
Pre-installed cassette
Zwift Hub smart trainer includes a pre-installed cassette to match the gears on your bike. Simply choose from 8, 9, 10, 11, or 12-speed options, and we will preinstall it so you can get straight to Zwifting.
Included membership
Your year-long Zwift Membership code will be sent to the email address provided at checkout. Activate it on zwift.com once you're ready to ride, or forward it on if you're gifting Zwift Hub to someone else.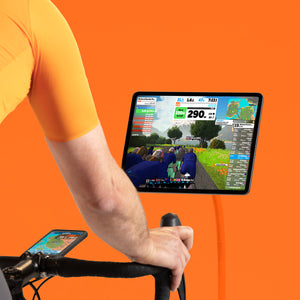 ERG Mode
ERG Mode automatically adjusts resistance to match your workout or intervals so you can focus on turning the pedals. All you need to do is ride—Zwift Hub does the rest for you.
Built Tough
Zwift Hub smart trainer is built tough and designed to be stable and quiet. The only wrench you need to get set up is included in the box. Whether you jump on for a recovery spin or full gas efforts, Zwift Hub is ready to ride.